Cengage Unlimited, 1st Edition, 1 term (4 months)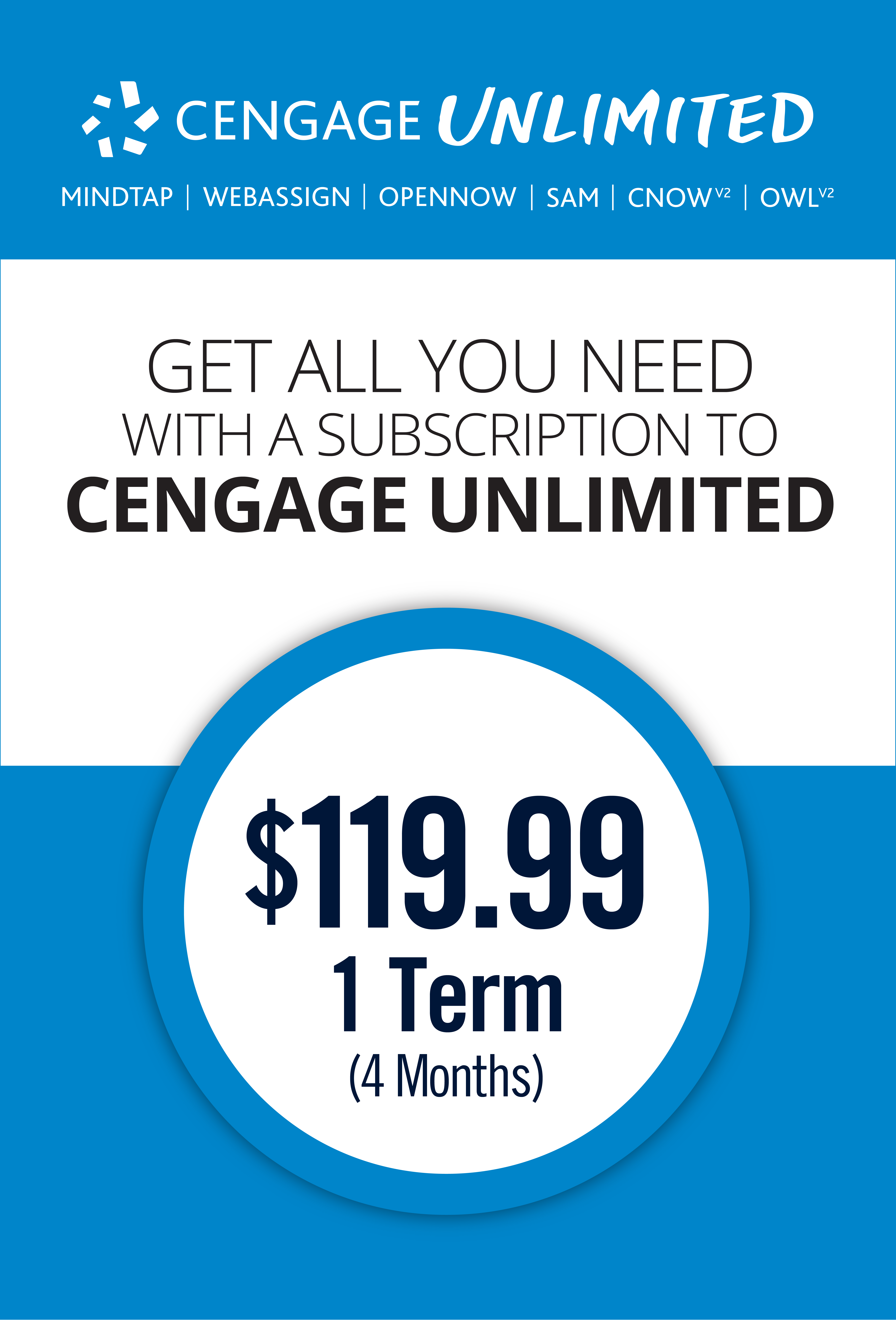 How Access Codes Work
Publisher access codes are passwords granting access to online teaching and learning tools. The digital coursework, including class assignments, rich content, and lecture guides, makes studying easier and more interactive.
1. Purchase Access Code

2. Navigate to publisher's site

3. Redeem code for access to book

4. Read book on publisher's site
Note: RedShelf study tools are not available with this title.
Additional Details
Why pay by the book when you can subscribe and save? With Cengage Unlimited you get all your Cengage access codes on online platforms like MindTap, WebAssign, SAM, OWLv2, CengageNOWv2, Aplia and iLrn for one price per semester, plus:
Access to our entire library of online textbooks
A textbook rental with each access code for $7.99 + free shipping, available within the 50 states
Study tools including online homework, flashcards, test prep, study guides and more
You can even keep 6 online textbooks for one year after your subscription ends
All this and more for $119.99 a semester, $179.99 for one year, $239.99 for two years
Available in the US only.
| | |
| --- | --- |
| Edition | 1st |
| Print Card ISBN-10 | 0357700031 |
| Print Card ISBN-13 | 9780357700037 |
| ISBN-13 | 9780357700006 |
| ISBN-10 | 0357700007 |